Who we are?
Quali-Dent Dental Clinic was established in 1973; offering a wide range of dental and cosmetic procedures from the smallest of cavities to tooth decay, from severe gum diseases to acute dental problems, along with offering on-site orthodontic services.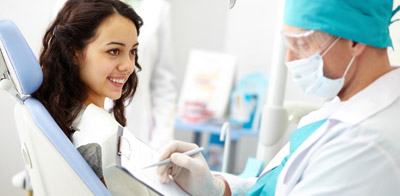 The Clinic's team is made of up Doctors: Gauthier, Marchand and Mahabir, providing individualized consultation and treatment, early diagnosis, screening and prevention to patients of all ages.
Quali-Dent's team continuously strive for the highest of standards, understanding their success lies in the happiness and genuine satisfaction of bringing beautiful and desired smiles and quality dental health to their clients. Providing suitable solutions and effective dental and cosmetic care, and orthodontist services, Quali-Dent seeks exceptional results in all offered services and procedures.
Quali-Dent's Mission Statement:
Quali-Dent's primary responsibly is to deliver professional and ethical dental care and disease prevention. As a team, we work in harmony to provide treatment choices that meet the needs and the best possible alternatives for gently building and maintaining smiles for life.
In fulfilling this responsibility,  our organization creates jobs providing; significant and quantifiable direct economic benefits to a broad group of stakeholders in the form of employee compensation, purchases to dental and business suppliers, community investments, and by contributing significantly to New Brunswick's tax base.
Hours & Location
Hours
Our hours of operation are Monday through Friday from 8:30 AM to 5:00 PM, though we stay till the last patient is attended to.  Call us for your next appointment or a consultation at 506-622-3777.
Location
Our office is conveniently located at:
821 King George Highway
Miramichi, NB E1V 1P7
We are located on Miramichi's (East) main highway, in the only single story Aqua Green building between the former town of Newcastle and the Nordin community. If this is the first time you make visit to our office, the google map will provide you with directions from your location. If you need any addition assistance, please contact us at 506-622-3777 and we will happily help you find your way to us!